Northern Beaches Floorball Sydney
sydney's premier floorball club for kids and adults
Sporting a great floorball community in Sydney
Floorball is a fun, fast and emerging sport in Australia. This type of indoor floor hockey has a huge following in Nordic countries, Czech Republic and Switzerland where it is better known as Innebanny, Salibandy or Unihockey.
Our Sydney floorball club has both junior and adult teams playing at all competitive levels. Our Northern Beaches club is also social and inclusive where friendships are easily made within our relaxed community.
Juniors floorball training at Dee Why, Sydney
Prepare for your next game.
Northern Beaches Floorball club currently trains at two venues across the peninsular.
Mixed Men's and Women's
All teams represent the Northern Beaches Stingrays in competitions.
Why Kids Love Floorball....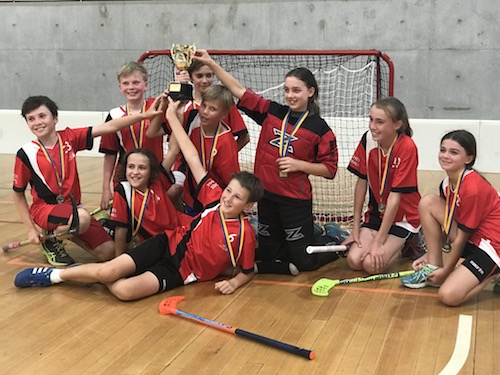 My name is Oliver and I have been playing floorball since 2013 and I am now 13 years old. I was only 7 years old when I started but I am still extremely passionate about floorball. In my opinion and many will agree, floorball is one of the best sports. It's a bit like ice hockey, high paced and lots of goals and I really love it. 
I have been to many tournaments, gala days and many more floorball events and each time it has been great fun. I got to play with my mates and we even won lots of tournaments. I even got to meet some incredible players and got named player of the tournament. 
I love the feel of the ball swishing into the goal or the elation you feel when you are named the champion; I love this sport. If anyone wants my opinion, I would say, "go for floorball, it is awesome". My dream is to play floorball in the Olympics. Good luck and I hope you get to experience floorball at its greatest.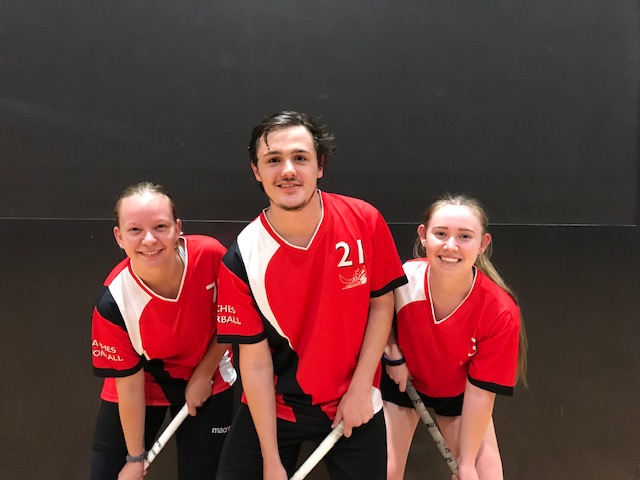 See What's Happening
Inside Northern Beaches Floorball
Australian Floorball Open (AFO)
After 10 years, the Australian Floorball Open is returning to Canberra for all Australian and overseas teams.
Junior Australian Floorball Open
This exciting Junior Australian and New Zealand floorball event will be held during the school holidays.
Northern Beaches Open (NBO)
This big event is organised by the Northern Beaches Floorball club and is open to all floorball players.
Get your FREE floorball session
an exciting fast paced sport for all